According to the World Bank, Haiti's literacy rate of 61.69% is at its highest since 2016. To seize on this momentum, we, the Haitian Diaspora and the private sector need to ensure that education remains at the forefront of private and governmental growth projects.
Education has never been more critical, but it's also never been more expensive due to insecurities and inadequate resource allocations. Although the government, NGOs, and other organizations have done notable work in Haiti, most Haitians still lack access to quality education, a prerequisite for sustained social and economic development for any society. Another issue that arises is the lack of available post-secondary employment opportunities. As a result, many left the country to seek opportunities elsewhere, causing a brain drain and talent void in Haiti.
More needs to be done in workforce preparation beginning with education to prepare the population for future opportunities. The Haitian Diaspora aims to make a substantial investment in vocational training, adult education, and civic and peace education. The following are key targeted areas we aim to impact:
Technical education:

We will promote campaigns to improve the status of technical professions, offer incentives to participate in pre-service and in-service programs, and financial and other awards.

Curriculum and Training

: We will work with established educational institutions to build curriculum and training options that reflect the number and types of jobs available for their students upon graduation. By helping these educational institutions to teach the skills necessary to support a modern economy, the Diaspora will help strengthen Haiti's future.

Private Sector Partners

: We will partner with the private sector in the country and abroad to support school construction, scholarships, trainee programs, long-distance overseas programs, internships, and business development.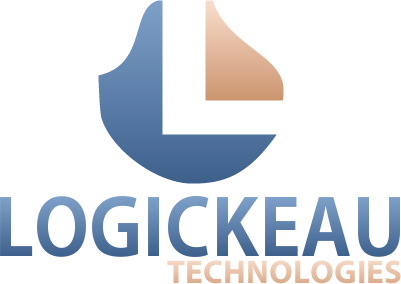 Discovering Potentials in Blockchain Technologies
Blockchain makes it possible to reimagine many of the world's most fundamental business interactions and opens the door to new styles of digital interactions yet to be imagined. Logickeau is working to vastly reduce the cost and complexity of getting things done across industries, government agencies, and social institutions.
One of the most promising sectors where blockchain is being tested is in agriculture, one of Haiti's main industries. AgriLedger, an agricultural-focused blockchain systems provider, is working on a World Bank-backed pilot, within the framework of the Business Development and Investment project (BDI). This project aims to introduce a blockchain technology solution for traceability and payment that will allow the farmer to maintain ownership until the sale at final destination, while all the packing and logistics services will be provided by AgriLedger. 
Logickeau Technologies partners with the  Garden of Life to provide work-study scholarships for students interested in the Computer Science field, to help tackle some of Haiti's problems through technology.

Supporting the Haitian economy is the core of our business model. With our food delivery service, we partner with farmers in Haiti to bring Haitian-grown products to friends and families' tables in Haiti. Ordering one of our packages is supporting the Haitian economy.
Goodoo Courier partners with The Garden of Life to sponsor 12 students for the scholarship and work study program.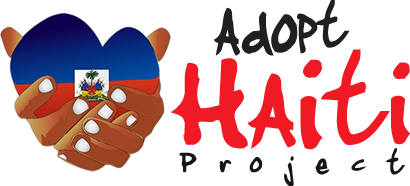 The Adopt Haiti Project (AHP) is a 501 c3 organization that seeks to inspire, advance knowledge, and strengthen the Haitian community. AHP accomplishes this mission by providing education through lectures and conducting forums. Their website and other social media sources provide facts, statistics, and other related data to help raise awareness in the name of Haiti. AHP also hosts various cultural events to raise money, maximize its efforts, and partner with other non-profit organizations.